---
Connect a push button switch to your LEDs or other projects for easy on-off operation. You don't need to keep removing the battery snap or unplugging your project from the wall.
With this compact wired 1 Amp push button switch inline you can enjoy the convenience of simply pushing a button! Press once to turn things on, press again to turn things off.
Our push button switch comes pre-wired with 8 inch leads.
If you have not added a switch to a project before, here's how:
You will add the switch wire inline with ONE lead on your battery strap or other power supply.
The other wire from the switch will go to the LEDs as normal.
Have a look at this picture for an example of how we add a switch to run LEDs on a coin cell holder.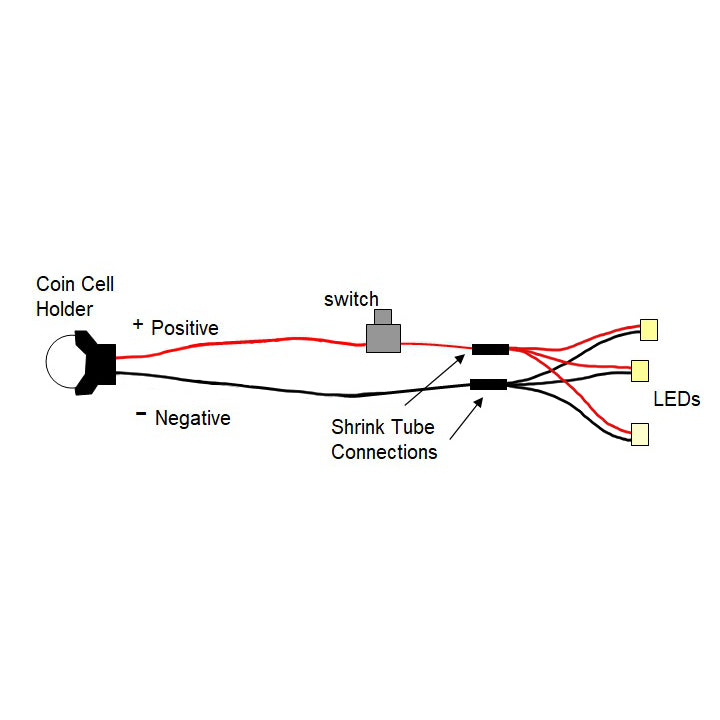 ---
---