Click on any image to view larger!
go back to the Model builder gallery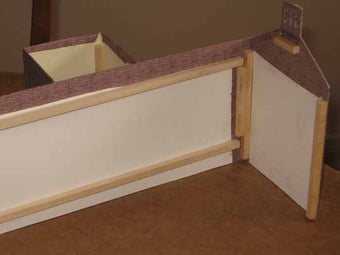 I started using matte board reinforced with 1/4 inch balsa wood.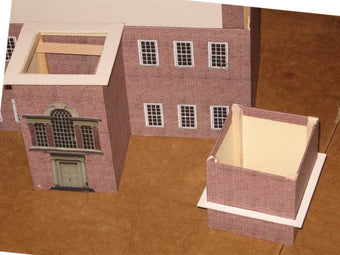 I put it together in sections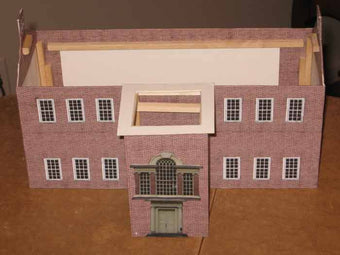 and imported the windows from a web site. I imported the entrance to the building from web pictures of the hall and sized them to fit the building.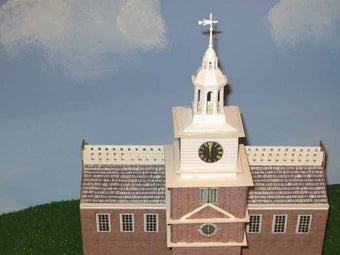 Amazing Building replica of Independence Hall!